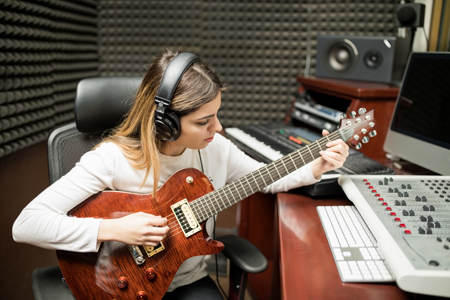 Rechecking or editing is necessary for making a perfect work. In this regard, android plays the best part to let you edit photos, videos, audios, documents and music etc. Here we will explore the best music editor apps for android. Although these apps are similar to MP3 cutter apps, but the difference is that music editors offer more features to enable the musicians or song lovers to compose music as they need. These music editor apps are also great to make the ringtones you like to listen.
If you want to know which music editor app is best to download, then our reviews can help you a lot.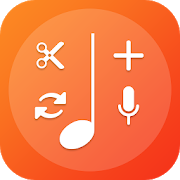 In our top 3 list, this app is on number one because of its tremendous working and positive ratings. From all around the world, people love this music editor app. The app is available in purchased or free forms.
You can trim any MP3 files, cut songs, change their formats, mix them in one another and organize them in best way. Whenever you need a music for editing or listening, you can select alphabetical order, folder browser and drag and drop facility. In case, your music library does not fit on your taste, then you can also record your own music and sing songs in your own voice. Later, you can edit them like a pro.
In paid version, to control the music is so easy. You can change music speed, volume, pitch, effects, tags and anything up to your desires. Even video to audio conversion and remixing songs is also supported. So, have this music editor app to attain everything you need to prepare quality songs.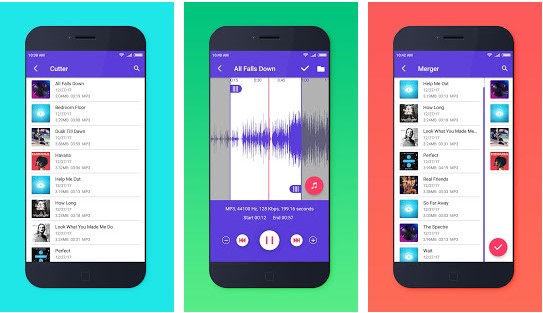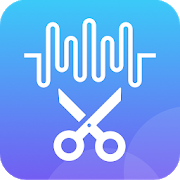 In music and audio category, this is the next hit music editor app for android. The app offers similar features as the above app such as you can use it for cutting ringtones, converting formats, compressing songs and assembling different songs. Not only this, you can also mute, delete and split audios. Almost every essential tool is included to let you make as many variations as you need to produce best songs.
The volume is adjustable. The slow music can be turned into fast and fast into slow one. In any speed, you can listen to your favorite songs and can easily guess at which level the song is better. With this app, you can also make various ringtones for alerts and contacts.
Your all work will be automatically saved in "My Creation" section so that at the needy hours you can quickly find the edited audios. This music editor app also allows you to remove or add best mp3 tags.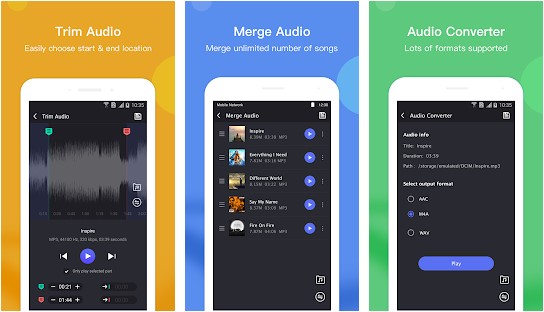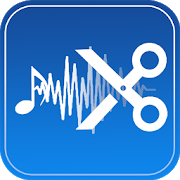 This is another useful, well-arranged and free music editor app. It makes the editing super fast and easy. You can experience unlimited changes. For example, you can cut one part of the song and paste into another song. In this way, back to back, your all favorite lyrics will play. You can use them as ringtones or for parties as special dance music.
Format shifting and live recordings has made this music editor app more popular. A controllable mp3 player is also there to let you test what you create.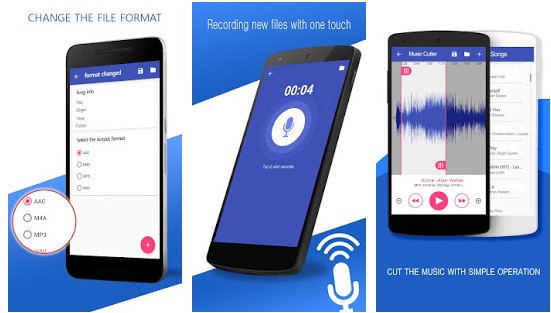 Do you like to use these applications for cutting ringtones or just for editing music? Share in comment section.