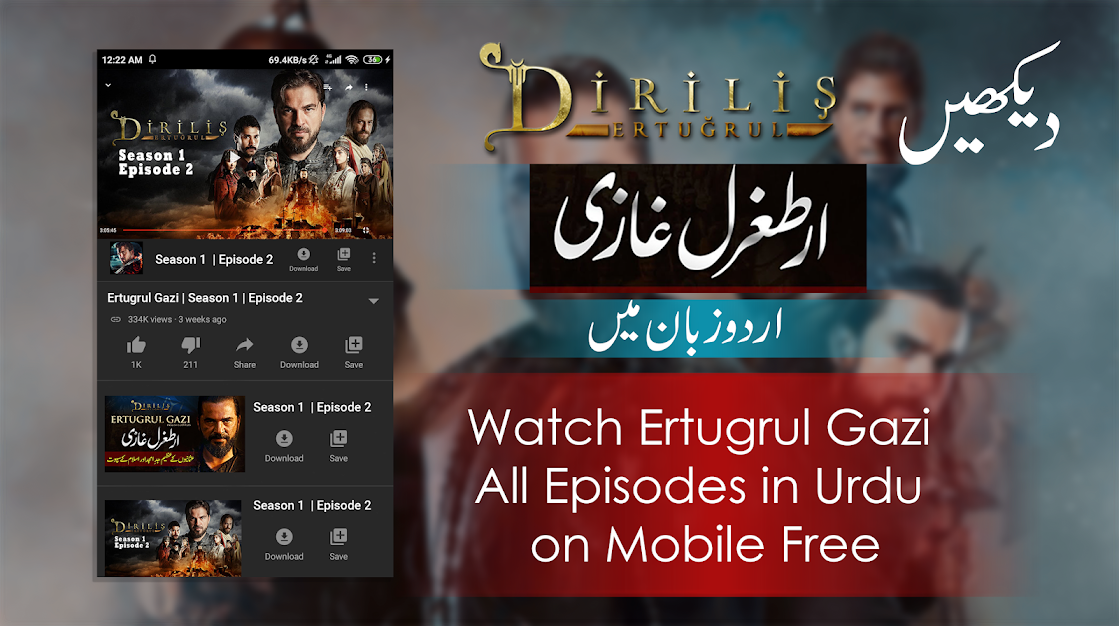 Ertugrul Ghazi is one of those Turkish dramas which has very interesting story, amazing character performance, beautiful sounds, perfect locations and nice music. The beauty of this drama is that everyone likes it and loves to watch it that's why it is available in multiple languages. Every episode of this drama is full of adventure and enjoyment. After watching one episode, we want to move to the next one too. Therefore, Newzoogle has collected such android apps which let you watch Ertugrul Ghazi drama in Urdu on your phone. All episodes and seasons are covered in these apps so you can easily see them whenever you have the time and mood.
Although there are many drama apps but below, we will discuss only 5 best android apps to watch Ertugrul Ghazi drama in Urdu. Some of them also shows you the drama in English.
As Ertugrul drama has gained fame similarly this app becomes too much popular among Ertugrul lovers. Because it allows you to watch Ertugrul Ghazi dram in urdu. All seasons are available at one place. You can play any episode, adjust the screen brightness and control the sounds too. Without any disturbance, you can view one episode after another. The episodes are arranged well. The video quality is great. HD or SD any option you can pick. For giving you full time entertainment, this app enables you to download the episodes for watching later or when you are without wifi.
Sometimes it also happened that one scene or dialogue touches your heart and you want to see it again and again. But for this you have to remember the episode number so for solving this problem this app lets you save your favorite episodes in one folder.
All Ertugrul seasons are included in this app. You can open any one and start to see the episodes one by one or randomly. The screen quality is fantastic. There will be no problem in listening because all sounds are clear. Along with the title, different images are also displayed so that anyone can easily use this app.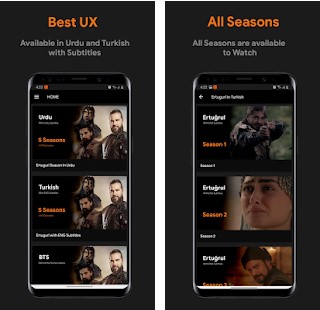 This app is based on all the 5 seasons of Ertugrul drama. The episodes are clear and complete. You can enjoy them on your phone whenever you are free. At a time, you can watch as many episodes as you can. This app also provides you the beautiful ringtones of Ertugrul drama and many other Islamic material.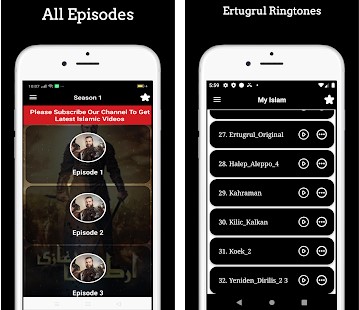 From season one to season 5, all Ertugrul episodes are gathered in this app. You can view them online or offline as you need. There will be no noise disturbance. All episodes are available in HD. This app also allows you to save and share your favorite episodes with anyone you like.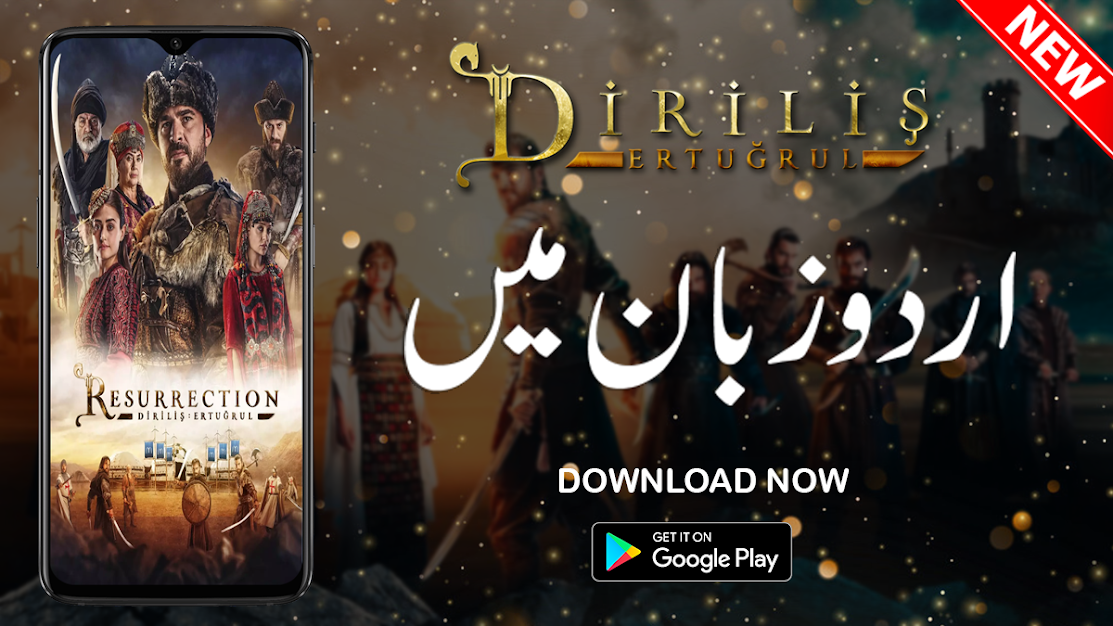 Have all the 447 episodes of Ertugrul Ghazi drama in Urdu. Your eyes will be comfortable while watching the drama because this app provides you HD screen results. After one episode, you can easily play the next one as all series are set into a single place under their season numbers.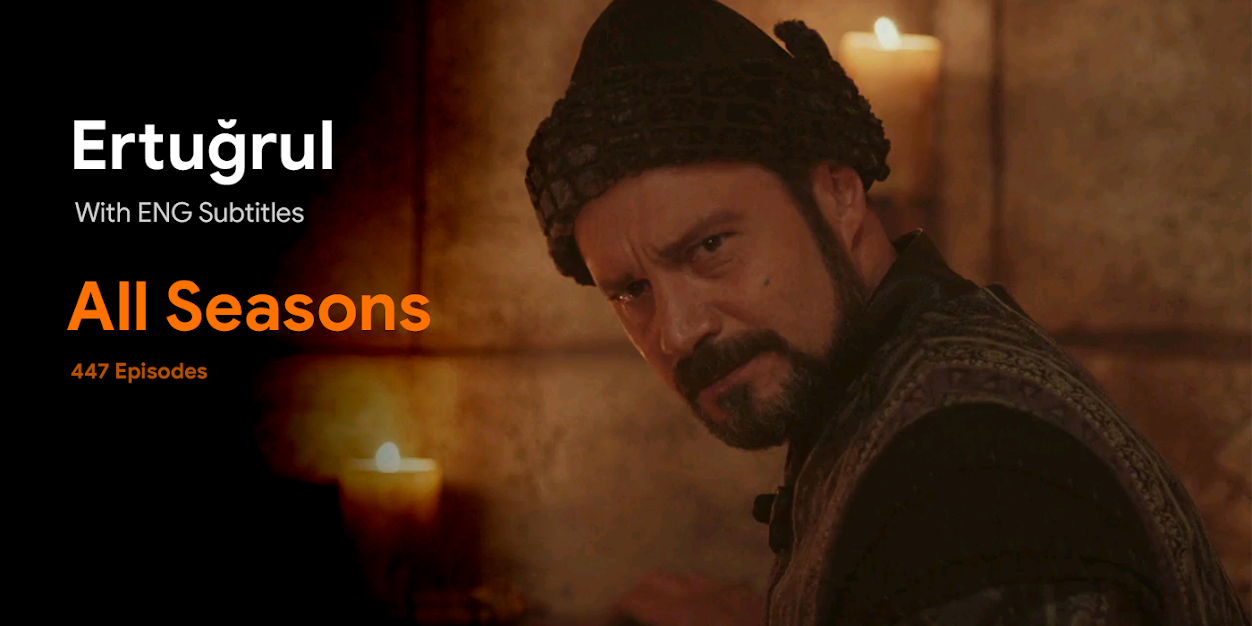 Thus, these are the 5 best Ertugrul Ghazi drama apps for android. All are easy and provide fast video streaming. Although watching drama on a big screen has its own pleasure but for having a non-stop entertainment above apps are the best choice.