With the rise of technology, many of the previously successful advertising efforts have gone obsolete. Today, you have to implement some novelties in your marketing strategies if you want to be successful, and the following seven are some of the most crucial ones.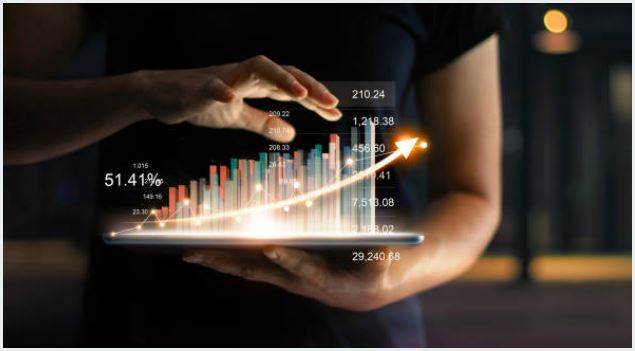 Advertising Through Social Media
The old days of physical advertisements are far behind us, and they've been replaced with their digital counterparts. Companies have noticed a massive potential in social media, mostly due to the huge amount of traffic that comes through these platforms each and every day.
A massive benefit of this marketing method is a guaranteed high conversion rate, almost double of any of the other popular approaches. They're also extremely cost-effective, mostly due to the fairly low prices of the ads themselves. It's a very quick and easy yet effective strategy.
Email Marketing
Besides promoting specific products to different customers, email marketing is being frequently used as a method to collect feedback and improve customer satisfaction. Emails are very convenient when you want to send a survey to your buyers, and there's a higher chance that they'll actually fill it out than if you were to present it to them on the website itself.
In addition, you can send promotional emails that inform your subscribers of upcoming sales, which will in return optimize your time and budget.
Direct Communication With Customers
If you're all for building a strong relationship with each one of your customers, there's no better way to achieve it than through direct communication. Commonly referred to as direct marketing, this advertising campaign focuses on selected groups of customers and targeted products/services. It's characterized by high segmentation and personalized content, which has been shown to increase sales in both current and future customers. Since the advertising itself is direct, so are the results. This means that you can follow the method's efficiency in real-time, analyze it, and make any necessary changes.
Personalization
Personalized ads rely on you collecting data about your customers, which you can use afterward to create marketing campaigns for each individual. Since every person has different preferences, you'll have to find an efficient way to organize and keep track of a bunch of data so that you can implement it in your strategy.
Personalized ads help you create better content and increase brand loyalty as long as you're able to directly relate to your customers. While it can be quite expensive in the beginning, it's almost guaranteed to bring you a profit in the long run.
Content Marketing/Video Content
Content marketing involves the making of blogs, videos, social media posts, and other online material in an attempt to spike the interest of the viewers so that they purchase your product or use your service. One thing that's quite specific to content marketing is that it improves your SEO, which in turn increases the amount of traffic to your website.
Better SEO means that you'll rank higher in Google's search results, which is sometimes even more valuable than the content marketing itself. Even though it has many benefits, you'll have to invest a significant amount of time into it if you want to be prosperous.
Influencer Marketing
Successful advertisement can be an excruciating task, even more so if your business is still new and unnoticed. Paying influencers to promote for you can help balance out that disadvantage in the beginning. However, it's important to choose someone that has an audience relevant to your niche.
Otherwise, you probably won't even notice an increase in traffic, or it'll be so low that it won't be worth the cost. Also, how much you'll pay depends on the number of followers that the particular influencer has, so make sure to keep that in mind.
Cybersecurity With Spokeo
At times, your efforts will be met with not-so-friendly individuals who'll try to make your advertising experience harder than it has to be. They'll either do it for their own benefit or simply to try to discourage you from your efforts. Fortunately, if you utilize Spokeo in your strategy, all their attempts will be futile.
Spokeo, a phone number search and email lookup tool, could give you the upper hand in the fight against these malicious attacks. When you're unsure of the motives of the person on the other end, you can simply enter their email or phone number in the Spokeo's designated field, and it could immediately run a scan on them. By cross-referencing its database with the inputted data, it could quickly retrieve all the appropriate information in order to help you know exactly who the person that you're dealing with is.
Author Bio
Maguire Haigh is a marketing manager for Spokeo. He is interested in the latest technology trends, marketing strategies, and business development. He also prefers traveling, exploring the world, and meeting new people. Maguire has great experience in creating and editing articles on different topics.