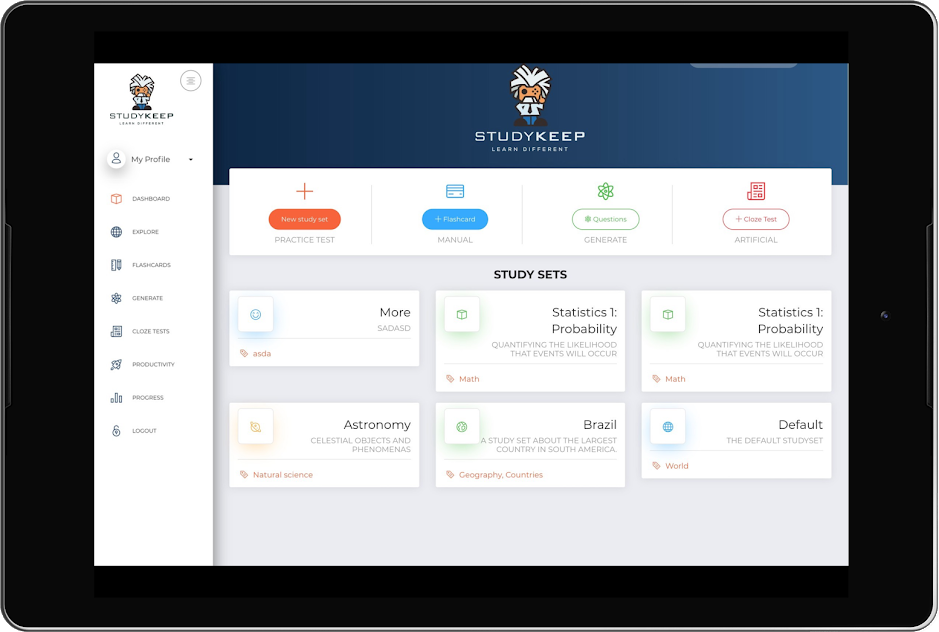 Hard work is important but when hard-work mixes with smart work then the chances are more to gain success. That's why today we are going to share a very smart app named as "Smart Flashcards – StudyKeep". As the name of the application shows, it is a study related app and best for students and anyone who wants to quickly memorize things.
The app is smart in its working and in its size too. It will take less space in your phone and big space in your own memory just by aiding you to easily learn material. Once you try this app, you will love its impressive and magical functions. Your learning speed will improve, and you will be able to digest more in less time. You will not be bored because the app lets you use the "flashcards technique" to boost up your learning powers.
Learning by flashcards proves very much helpful for students. Although in real world, you have to write each card with information you intended to learn but with "Smart Flashcards – StudyKeep app, you can let it on the app to do it for you. Simply put the desired material and the app will automatically make flashcards from it because it is assembled with artificial intelligence. So, your time will save, and your mind will be fresh for focusing on your study instead of making flashcards.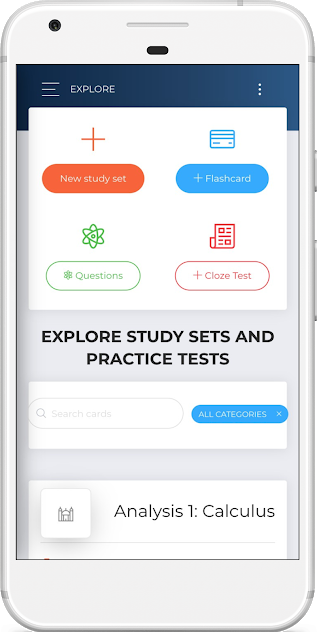 Another technique for learning is the test system. By practicing some tests, you will feel confident and be ready for getting through any exams. There are many types of test, but this app offers cloze tests to strengthen your knowledge, polishing your reading skills and building up vocabulary. Just like creating flashcards, this app will produce cloze tests for you. But remember the flashcards are in question format and the cloze tests are in filling the gap form. Furthermore, the app also supports LaTeX to help the science and math lovers.
Basically, the purpose of the app is to facilitate the students and lead them towards betterment. If you are a student and feels difficulty in memorizing any subject, then this app can solve your problem as it provides you 2 of the best learning methods which are discussed above. And if you are curious to gain high grads in exams or tests then also have this app to test your capabilities.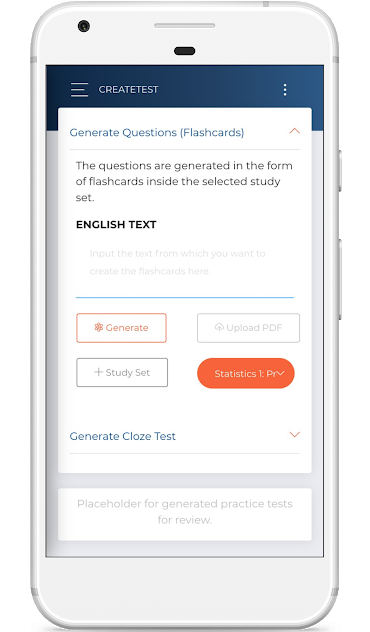 As the app's aim is to make learning easy and guiding the students that's why it is free and easy. So that everybody can try it for grasping the information.
To keep you active for hours, the app has a clear and impressive design. Not only this, the app also displays your progress level so you can decide whether to move on next topic or just stick to the previous one for more clarity.
Thus, Smart Flashcards-StudyKeep app is great for keeping a lot of things in memory for long time. The app is also ideal for generating questions to test your preparation level before exams.
Does the app help you in your study? Which type of learning technique you find useful? Is it flashcards or the cloze test? Share in comment section.