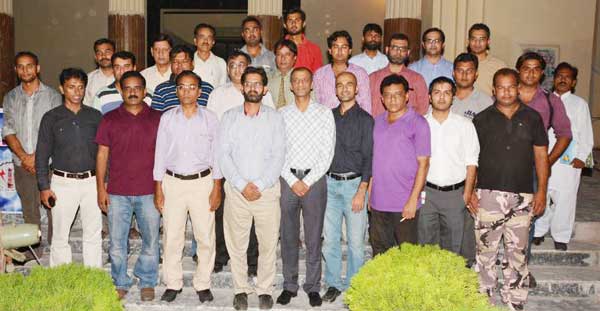 Mobilink has launched an ICT lab at Faisalabad Press Club under its "Press Club Development" project. Shahed Ali who was the President of Faisalabad press club and Faisal Nisar who was the sales director had got the credit to launch the ICT lab at Faisalabad press club.
Mobililnk has furnished the ICT lab with latest technology. It provides the facility of scanning and printing with wireless connectivity.
In the inauguration ceremony, Umar Manzor who is the head of Mobilink corporate communication has said that Mobilink has constantly playing its contribution to authorize the press clubs and to enhance media partners across Pakistan. The press clubs will also provide facilities to journalists in future.
Moblink has also tried to improve the press clubs of Islamabad, Lahore and Karachi in 2013. These press clubs had also been equipped with latest computers and recreational facilities.