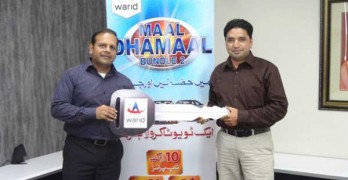 Today Warid has declared the results of its second Maal Dhamaal Bundle offer. During the announcement hours, every Warid customers heart beat become very fast because warid has to proclaim the names of the luckiest persons of 2014. The first winner is Imtiaz Hussian who belongs to Rawalpindi .He has been awarded with a beautiful Toyota Car. The second winner belongs to Lahore, Mr Asif Javeed who has been rewarded with Rs. 1 million. Both winners had received their prizes from Warid's chief financial officer,Mr.Tarique.
Warid had proved its trustworthiness by giving the prizes to the winners. This reliable telecom has aroused a strange desire in every heart "Can I be the next winner?" Every Warid customer wants to get benefit from Warid's offers like win Rs. 50,000 daily,Rs. 100,000 weekly and Toyota   Corolla XLI every month.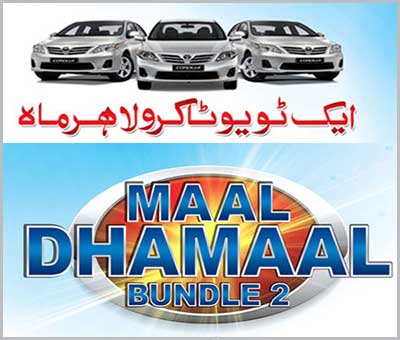 One of the luckiest persons, Mr. Asif had told us about his happiness that he feels proud of being a  Warid's customer and above all a Warid's winner. He says thanks to Allah Almighty for His     uncountable blessings upon him.