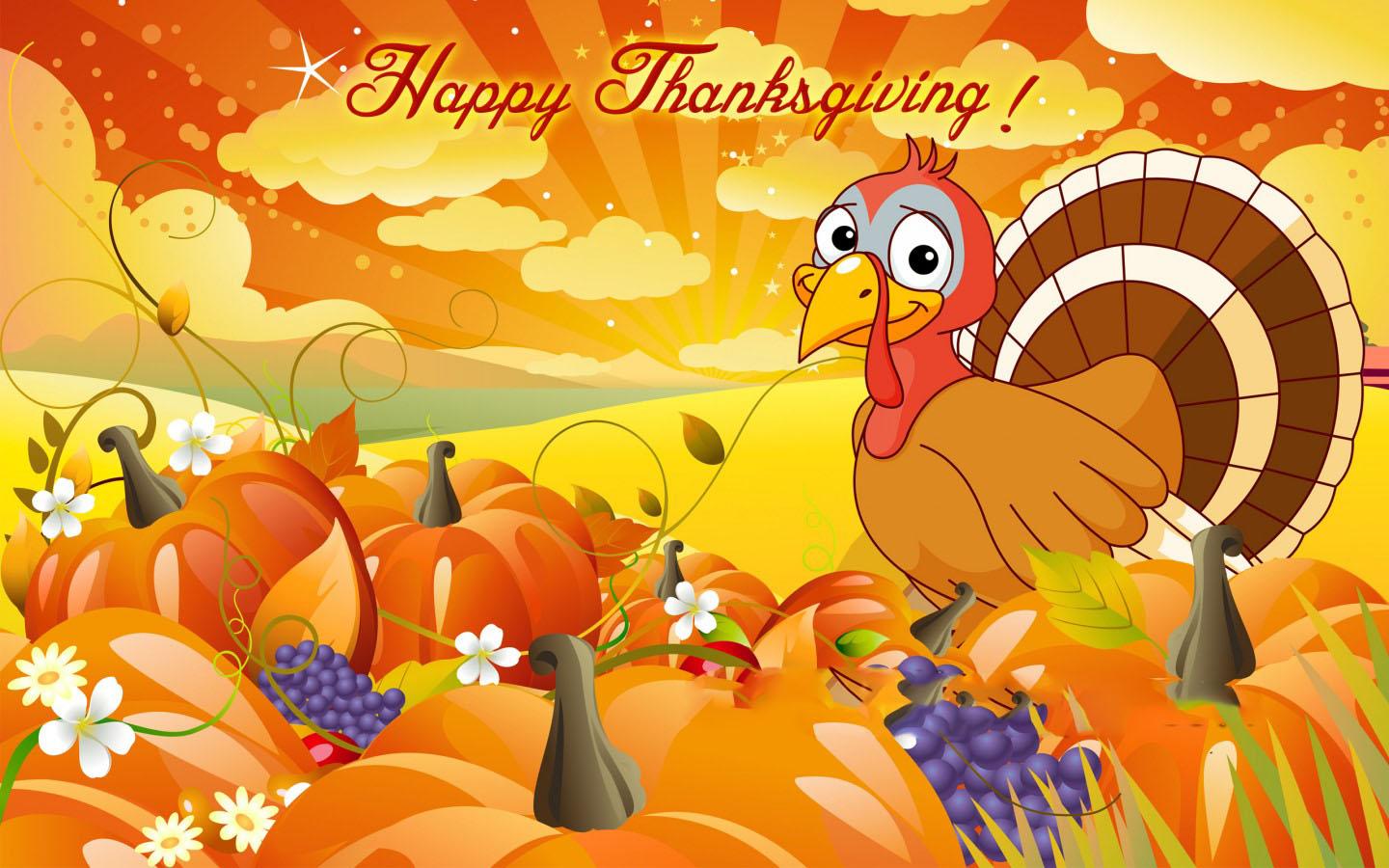 Android is with you all the time, in your happiness and sadness. In sadness, it entertains you with music, videos, movies and games. In happiness, it joins the big hand with you to make your moments more special. There are a lot of special moments but Thanksgiving Day has its own significance. You have to spend your time with your family, take a delicious feast and enjoy the holiday as you wish. If you want to make the Thanksgiving Day memorable, enjoyable and productive then give a try to the following thanksgiving apps for android.
Screen Decoration
Thanksgiving Live Wallpaper
This app gives you a lot of beautiful thanksgiving live wallpapers to decorate the screen of your phone. Whenever you look on your phone, the spirit of the day will refresh in your mind.
Thanksgiving Day 2016
Thanksgiving Day 2016 provides you a number of thanksgiving SMS, quotes, poems, best wishes and high quality wallpapers to share the nice thoughts with your loved ones.
Phone Management     
With this app, you can easily manage your phone during the thanksgiving dinner. Your phone's ringtone will not disturb you rather a flashlight will start to blink and indicates you the upcoming calls and SMS. You can also use this app as torchlight.
If you are so much busy in the thanksgiving preparations then there are many chances to miss the important calls and messages gut this android app will remind you for all the missed calls, MMS and SMS which are not read by you. You can also set the repeat timer and reminder modes.
Just in a single glance, you can know the latest notifications, SMS, calls, missed calls and reminders. Beautiful and colored bubbles will start to appear on your home screen and lets you to stay tuned with your business as well. You can freeze the bubbles to quickly reply the text.
Night Camera
There a lot of amazing camera apps to take beautiful selfies and pictures but this app is exclusively designed to take pictures in low lights. At the thanksgiving dinner, you can make beautiful HD photos. There will be no noise and blur effects. The pictures will be clear. For more details, click here.
Thanksgiving Cooking Recipes
Butterball Cookbook Plus
This app tells you different recipes especially the delicious turkey dishes. You can know how to make a ground turkey, turkey burgers, turkey bacon, turkey sausage and whole turkey etc. You can watch the videos, get the nutrition details and easily buy the turkey in affordable prices.
This app makes your thanksgiving dinner more special and tasty. You can get the guidance to make thousands of popular recipes. Watch the how-to videos, search by ingredients and shop the things you need to make yummy turkey.
Timely Alarm Clock
Timely Alarm Clock enables you to quickly rise and perform your tasks on time. You can set the alarms, measure the time spend in kitchen, use the timer and stopwatch to perfectly cook the turkey.
If you do not like the cooking then this app becomes handy on a thanksgiving dinner. You can easily order your favorite restaurant dishes and get them on time at your door.
This app gives you hundreds of amazing ideas to decorate your thanksgiving dining table for dinner, lunch, breakfast and other crispy feasts.
Shopping and Plans
Groupon has made the seasoned shopping very much easy. Buy your favorite stuff, find the best hotels, explore the fashion world, holiday collections and nearest point of interest. Go here to know more shopping apps for android.
Time management is essential to successfully perform any task. This app lets you to plan your activities and set the reminders to fully enjoy this Thanksgiving Day. You can adjust the repeat intervals and use the text-to-speech instead of typing.
Entertainment
18,000 COOL JOKES
Thanksgiving Day is the time for family and when family together then jokes is the best way to exchange laughs. More than 18000 funny jokes are included in this app to entertain you, your family and friends.
Which android app will you like to use on this Thanksgiving Day? Newzoogle is waiting for your feedback via comments.