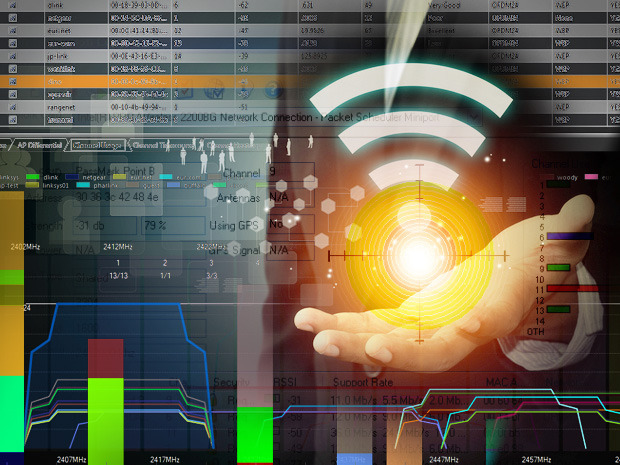 Internet has become a common norm and without internet life is just like a fish out of water. This growing trend of internet gives birth to a lot of wifi channels and overwhelmed the people to decide which wifi channel is best for their devices. Instead of asking from other people, simply install the best wifi channel analyzer apps for android to know which channel has the least traffic and run well on your wireless router. These wifi channel analyzer apps also provide you the detailed information about the different wifi channels such as signal strength, DNS lookup and many more. If your internet is slow then Newzoogle recommends the best internet speed booster apps for android.
Anyways the list of wifi channel analyzer apps is large but here you will know about the most downloaded and highly appreciated network channel analyzer apps for android.

This wifi channel analyzer app has helped a lot of people so can be called the number one android app that informs you about the channels that are not much crowded. You can compare the various channels via colorful graphs and ratings to ensure that your choice is right up to your router.

Like the system monitor apps, this app identifies the network problems so you discard them quickly. It displays the information related to different networks and lets you to closely examine the channels that have the powerful signals, least traffic, reliable AP and DNS etc. This network channel analyzer app also shows the charts and dashboards to observe the link speed.

Along with providing you the information about all the network channels, this app also enables you to check the signal powers according to the area where you are living. This wifi channel analyzer app is also best to know the latest AP and signal history through colored graphs.
Netgear allows you to know the places where the signals are weak and powerful even you can easily guess does your bedroom is best for receiving the signals or your kitchen and other areas are suitable for that. This network channel analyzer app also tells you about the network status, speed, traffic and interferences etc.

WiFi Analyzer Lite scans your network and enables you to get the latest information about the various network channels like 2.4GHz and 5GHz etc. This wifi channel analyzer app also lets you to know the most crowded channels, frequencies and interferences to have a secure and high speed network. If you want to keep an eye over your internet usage then use the best internet lock apps for android.

This is a very easy to use wifi channel analyzer app for android because it quickly shows the list of all networks based on most crowded and less traffic channels so you can easily select the best channel up to your router. This app also gives you different IP or MAC addresses, blacklist IP checker and a lot more.
I have tried my best in giving you the right information but if you think that your favorite wifi channel analyzer app is not included in the above list then most welcome to tell the Newzoogle via comments and emails.