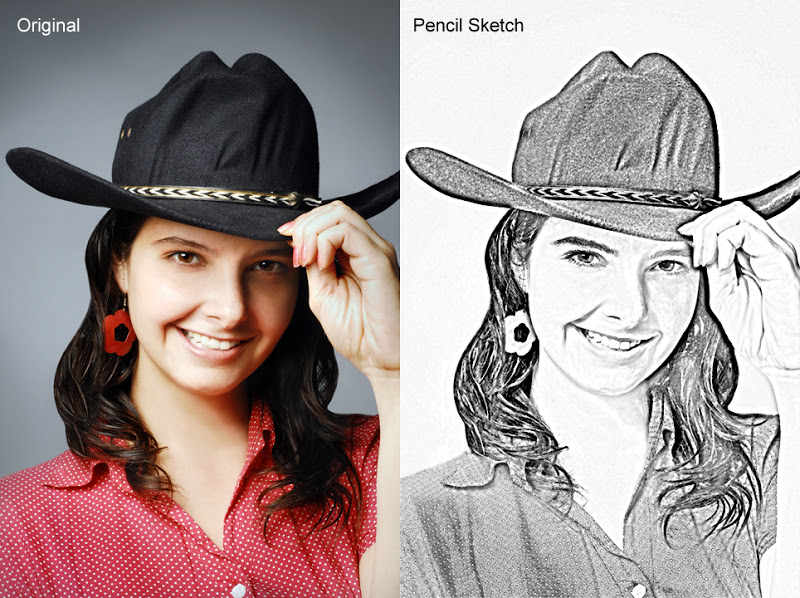 Photo sketching is not an easy task until the arrival of android that gives birth to a huge collection of drawing applications. So if you are not an artist but full of zeal to create something extraordinary and stylistic then try the photo sketch apps for android. These photo sketching apps are very easy to use. You can give sketch or cartoon effects to your and your friends' pictures and can get more likes from facebook, twitter and other social networks. You can also draw your favorite items on the spot without having the tension to keep the sketch book, pencil or colors. With photo sketch apps you can use various colors and blend them just like an actual painting on a canvas or a paper. You can also use the different pencil styles to draw a catchy and attractive sketch and if you put the vivid colors in your sketch then you can turn your sketch into a living thing. Although with these photo sketch apps for android you can also convert your friends' photos into comic creatures but for this you have to try the special photo to cartoon apps for android. However, here Newzoogle is talking about the top 7 photo sketch apps for android. Let's read.
Adobe Photoshop Sketch is the app comes with latest and hand experiencing features. You can easily apply the sketch effects to your photos taken from the camera or gallery. The app lets you to freely use your brush, control its thickness and draw multiple layers. There are brushes, pens, pencils and water colors to let you make an amazing sketch. You can also resize the photo, change its color and share it too.

Sketch Me is one of the great photo sketch apps and enables you to convert your photos into artistic piece of art. You can shape your photos into funny cartoons and impressive sketches with the help of effective tools like brush strokes, color coating and many others like that.

This photo sketch app is famous due to its unique pencil quality. You can draw pencil sketches, cross-hatching and doodle style drawing to create something amazing out of your actual photos. Sketch Master allows you to change your pictures into cartoons, give the two tone effects, edit, save and share.

This photo sketch app for android enables you to catch the train of your thoughts. Use the bright colors, well sharp pencils, dark markers and layering tools to make a soul living sketch. This photo sketch app also enables you to put stickers and write on your photos.
Here you can enjoy multiple layering methods and impressive brush strokes. This photo sketch app for android lets you to change the screen orientation and its size up to your ease. You can also add text, blend colors and get as many editing tools as you need to create realistic sketches.

You can use Sketch Master for taking notes in an effective way and this is also best for the artists because it allows you to play with lines, colors, layers and brushes. This photo sketch app allows you to import the pictures from you gallery and camera and then zoom in and out for better results.
Pencil Sketch offers very special features like use the simple and color pencils, switch to the colors and change the pictures size. You can pick black and white and colorful sketches out of the app's huge photo editing store. After reforming your photos decorate them in beautiful frames. In this app, you can also get the doodle tools, hatching styles, filters and beauty items to unleash your creativity.
Newzoogle Special:
Now its time to tell you about "Balloon Match".
Balloon Match is a super fantastic puzzle game developed by SkySkop who prefers to create unique and easy to play games. This game is full of interest and based on more than 60 exciting levels. Your task is to correctly match the balloons with their similar color balloons and as a result you will gain as much scores as you want. The graphics are very much beautiful that keeps you busy to play more and more. This game is totally free and works even when you have no internet.
Balloon Match is best to improve your skills, kick out the stress, tickle your brain, pass your leisure time and have fun in life. So must give it a try because it is perfect for kids and adults as well. Also remember to share it with your friends.
I think Sketch Master is the best photo sketch app for android. But your choice can be different from me so tell me in the comments.