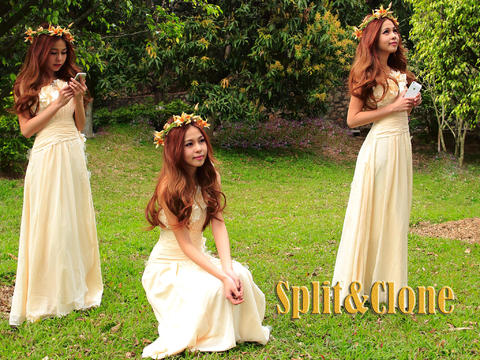 Do you see the twin of yourself? Often I see the pictures of the same person in different poses in a single picture and consider them as a twin. But I was wrong because all this is the magic of android apps that clone your picture in different styles. Clone camera apps have the ability to produce more than 3 persons like you in one photo doing a variety of things. The idea will be clearer if you pay attention to the above image. You can see that the girl is same but her poses and facial expressions are different in a single photo shot.
Clone camera apps for android are large in numbers but just a few of them are efficient. Zoogle has collected the best cloning apps in this article for your ease. Let's have a bird eye view of clone camera apps for android.
This is a versatile cloning camera app that let you to clone yourself more than 2 times in seconds and apply stunning effects to your split pictures. You can control the brightness, warmth, color and texture of your clone photos. The app also allows you to create multiple mirror photos and adjust them in beautiful frames or borders about which zoogle has already talked in the previous articles.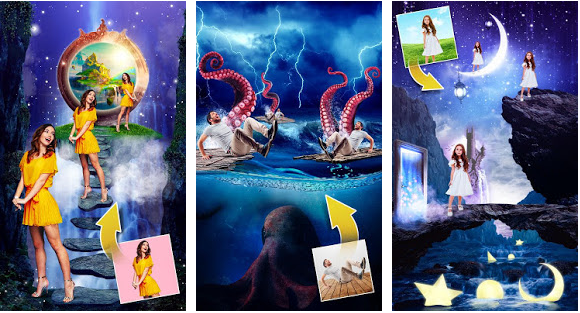 Plexima is a next gorgeous clone camera app for android and it allows you to select the area from where you want to see your clone photos. You can resize, filter and frame your pictures. The best feature of this cloning camera app is that it enables you to make quick transitions between the facetime Camera and the front Camera. You can also use different layouts and turn your pictures into hilarious images and cartoons.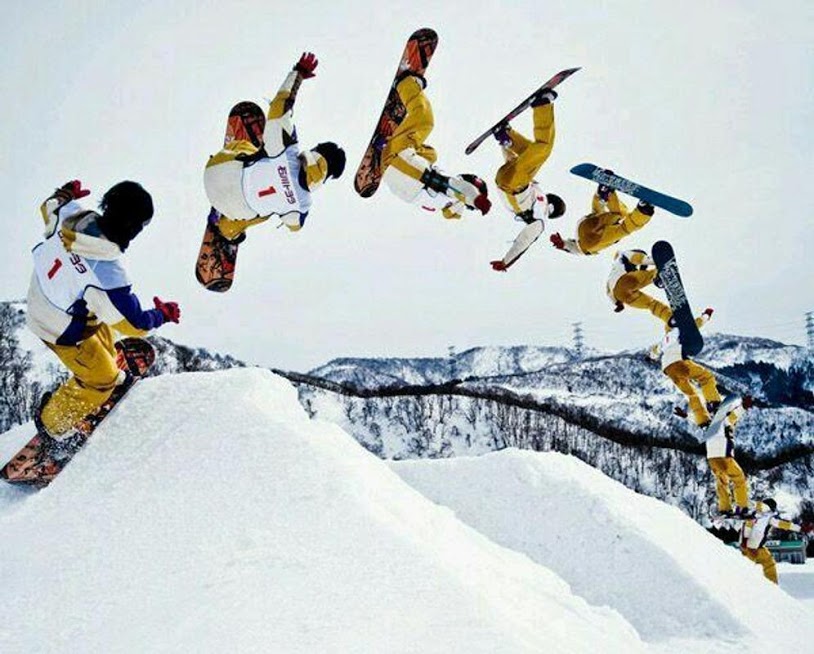 This clone camera app gives a variety of options to clone yourself and enhance the beauty of your photos. Like the cut paste photo apps this cloning camera app can change the parts of the pictures, split and mix them with one another to create a new picture. To save and share the photo is also possible with Split Camera.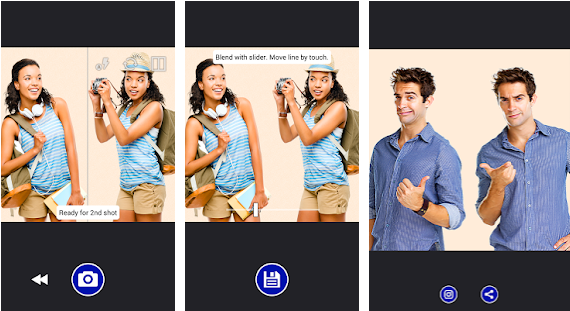 This Clone camera app for android has the ability to clone your pictures more than 7 times in different directions and backgrounds. You can select the "whilst mode" and built-in image stabilization for perfect results. If you find something unnecessary in your clone picture then you can also wipe it.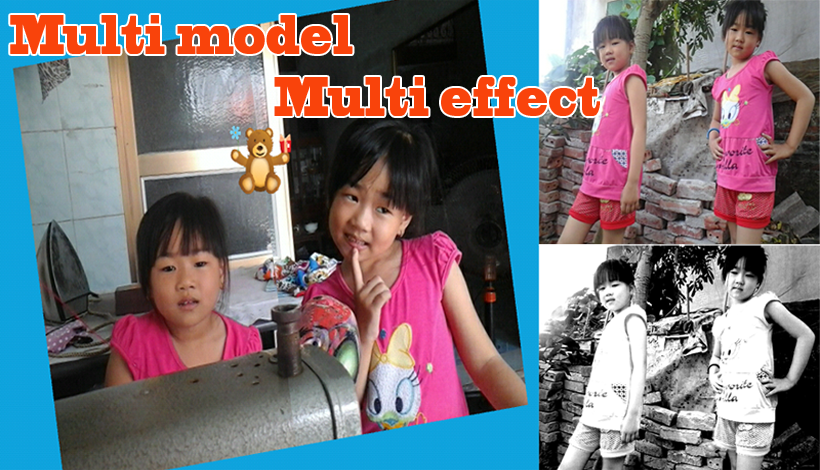 Clone camera is a very easy to use and most efficient cloning camera app for android. You can create different and contrasting clone pictures with special filter effects like sepia, posterize and so on. The flash light is not essential for taking the shoots with this clone camera app.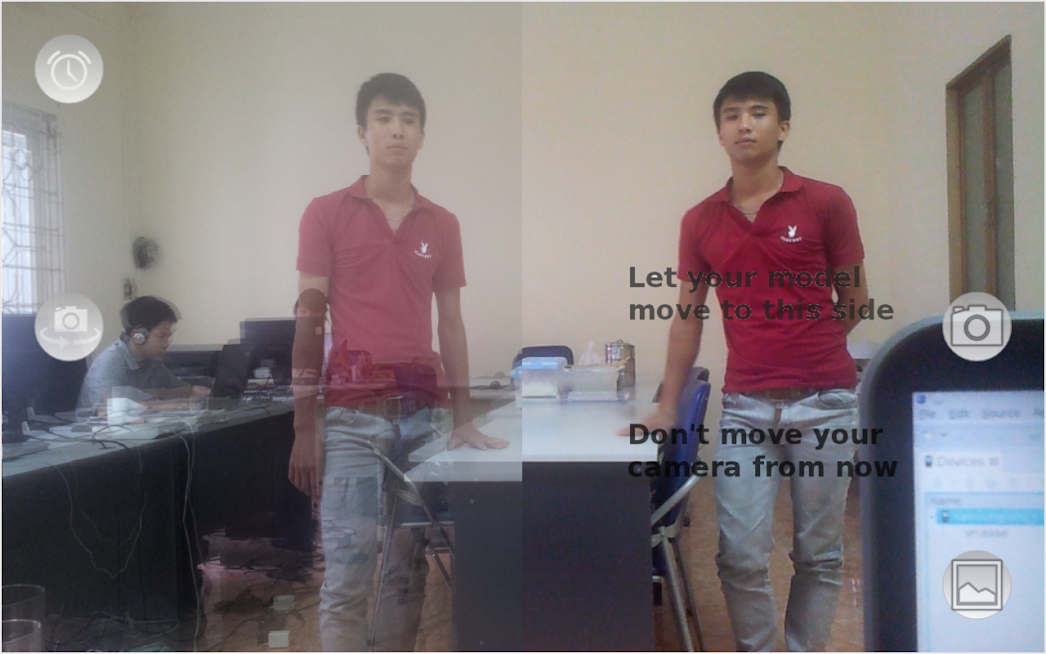 Create eye-catching clone photos in HD quality with this clone camera app. You can crop, filter and preview your clone pictures before sharing them on social media. This cloning app is also a beacon of light for the photographers who are new in this field.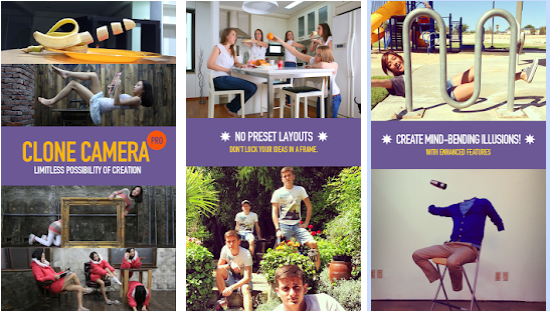 Twin Me! Clone Camera app for android will automatically clone your photos in different parts and designs. You can enhance the timer and remake the existing clone photos. Just in a few seconds your friends will be able to see the photos on face book, whatsapp and other networks.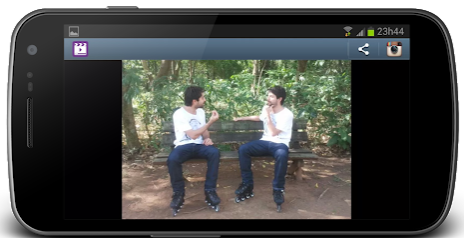 Newzoogle Special:
Now Newzoogle will tell you about an interesting game developed by the top Family Fun Board Game.
The Postal Game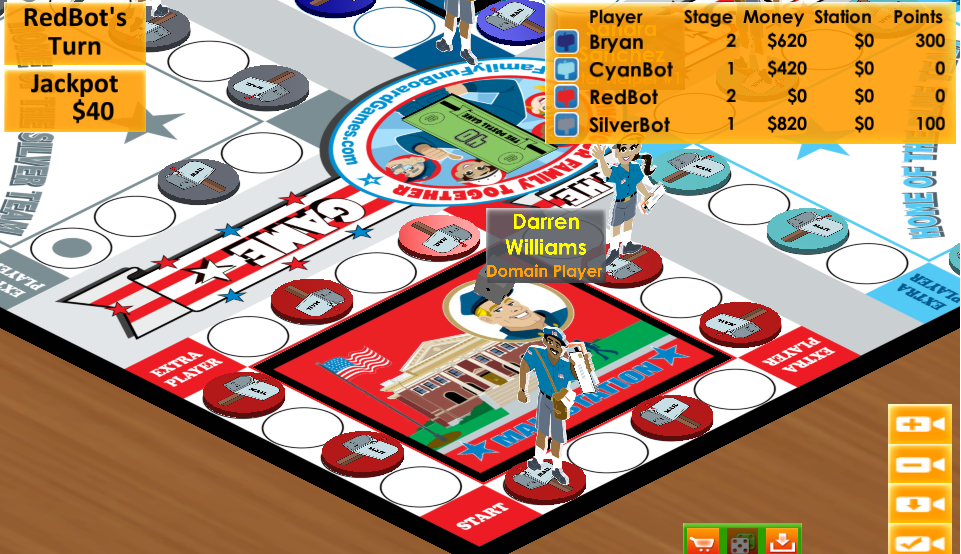 The Postal Game is an amazing board game because it lets you to make your own mail station. It provides you different levels accompanied with 4 active players and your task is to collect the mail, hire the truck and finally win the Jackpot, the land of money. Each and every phase of the Postal Game is full of fun and enjoyment. Try it and share it with your friends.
Thus, select the best android clone camera app and play the Postal Game to add the colors in your life. Do not forget to share your experience with zoogle in the comments.