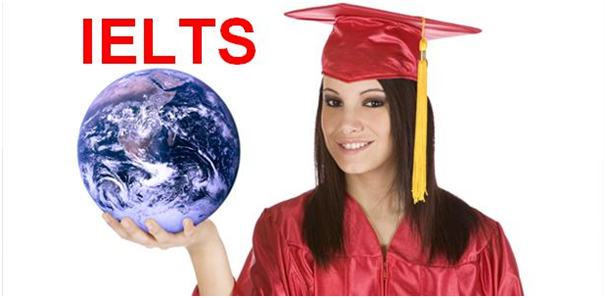 Exams are always there to create tensions for you but if you are fully prepared then no exam can put the stress on you. IELTS is also one of those exams which are hardest to prepare but possible to pass and once you passed it then the door of big opportunities will always open for you. You can easily live in the foreign countries; get the high salary jobs and many more. Although many coaching centers are there to prepare you for the IELTS but if you want to get the IELTS training without paying any fees then IELTS test preparation apps for android are best for you. If you are honest to your ambition then these apps can become the greatest source to achieve the band / score of your choice. These IELTS test preparation apps are also best to improve your IELTS listening, reading, writing and speaking skills. Many other interesting features are also the part of these IELTS test preparation apps for android. Let' have a quick look.

If you want to get the details about IELTS then pick up this app because the IELTS experts are there to guide you. You can know the common IELTS tasks and can easily overcome on the problems related to the speaking, listening and other skills. This IELTS exam preparation app also provides you useful tips to get the high scores.

If you need the IELTS exam practice material then this app can become handy for you because it lets you to see the samples and know the basic grammar,  vocabulary and various essay topics. This IELTS test preparation app also gives you quiz section and tips to improve your skills.

This is the must have IELTS test preparation app for android because it tells you how to speak English, read the text, listen to the words and develop the writing skills. You can also know the expected exam questions, view the samples and solve the exercises to achieve your target band goals.
IELTS Word Power makes you expert in English and polishes your writing and listening skills. With this app you can know all the important IELTS words to quickly recognize the written and spoken English. This IELTS test preparation app also tells you about the exam center that is close to your area.

This IELTS test preparation app is contained on more than 200 essays that are important for the exam's point of view. You can develop your writing and reading skills based on multiple subjects and topics. For quick and easy readings you can also change the word size and text color.
If you love your eyes than use the best screen filter apps before reading any text.

This IELTS test preparation app shows you the multiple videos related to the IELTS. You can know the various exam tricks and get the suggestions from the experts. This app also enables you to record your voice, create your favorite video folders and get better in all the required exam skills.

This is a fantastic IELTS exam preparation app for android but it only focuses on your listening skills. You can listen to more than 34 recorded conversations or 700 plus questions to improve your listening abilities and if you feel difficulty to listen then you can also get the written material of all the recordings.
Newzoogle Special:
Easy Online Resume Builder | CV maker app
Do you want to quickly get a job? Then this app is just for you. As it helps you to create impressive resumes because it offers a lot of professional resume templates which are downloadable and perfect for all kind of jobs. You can select your favorite designs and colors. Without Word/Office, you can make unique CVs, beautiful cover letters and much more.
So, to save your time, to get informative job tips and to make eye-catching CVs, must try this "Easy Online Resume Builder". This app is also best to show your boss that you are the best for the job.
Does any of the above IELTS exam preparation app for android help you? Does the resume builder app gives you the layouts up to your requirements? Share with Newzoogle in the comments.