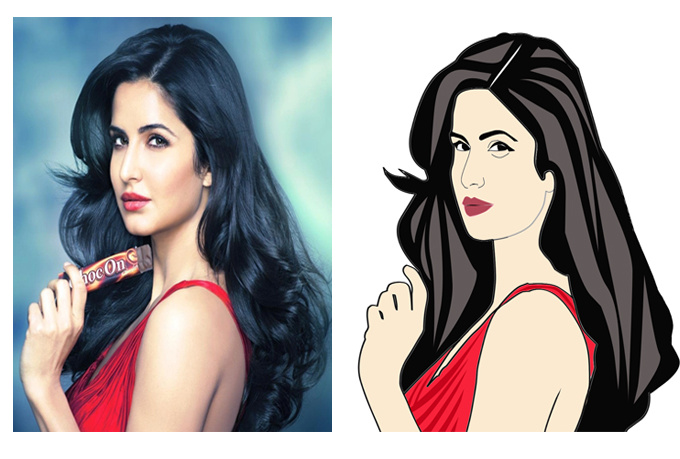 To cartoonize the photos is a very interesting task and sometimes it becomes more interesting when you get the different tools to experiment on pictures. Although in the previous article Newzoogle had discussed a lot of amazing android apps that help you to turn your photos into cartoon but here you will find some special kind of photo to cartoon apps for android. These apps let you to apply real time cartoon effects on your pictures and give them a funny, cartoony and caricature look. Even you can also convert your overall camera view into cartoon to make cartoon videos. These apps also allow you to change your existing photos into your favorite cartoon characters. There are also many other amazing things to know. Let's read.
Many android users love to use this photo to cartoon app because it gives you different cartoony effect that are best for creating cartoon images and videos. You can adjust the brightness, contrast, pencil stroke and backgrounds to convert your pictures into funny cartoons, artistic sketches, paintings and hand made drawings.
With this photo to cartoon app, you can easily transform your selected pictures into cartoon, professional paintings and attractive sketches. All the cartoon effects seem to be real and let you to give a unique look to your photos taken from the camera or gallery. You can save, share and resize your pictures in order to make them original. If you want to change the size of your pictures without crop then check over here.
Face Look Changer Pro helps you to turn your pictures into your favorite caricatures, cartoons, avatars and animals. You can use a variety of stickers, decorative items and many other funny things to change your face and make it as much funnier as you want. This app also enables you to edit the pictures and swap the faces from one photo to another. For more advanced photography techniques read the next article.

Cartoon Face Maker gives you more than 100 cartoon faces which you can replace over your face. You can change your hairstyles, mustache, eyes, glasses and many other things to create funny looks. Many filters and beautiful backgrounds are also included in this great app.
Almost every type of real time and artistic photo effects are packed in this Sketch Camera app. You can make your pictures beautiful and convert them into amazing pencil sketches, oil paintings, water colors, posters and drawings etc. This app also enables you to change the settings, quickly move between the back and front camera to record the cartoon videos.

Anyone can easily use this photo to cartoon app because it lets you to easily convert your images into cartoon. You can control the color sensitivity and apply special filters on your cartoon pictures. This app also allows you to save and share your creations with your friends.
This is a very popular cartoon camera app because it provides you special effects to give a new and cartoony look to your favorite pictures and videos. You can change your pictures into colorful drawings, nice sketches and crazy cartoons etc. This app also helps you to modify the color sensitivity, brightness, edges, camera flash and more.
If I have missed another important photo to cartoon app for android then most welcome to share with Newzoogle via comments that are given below.