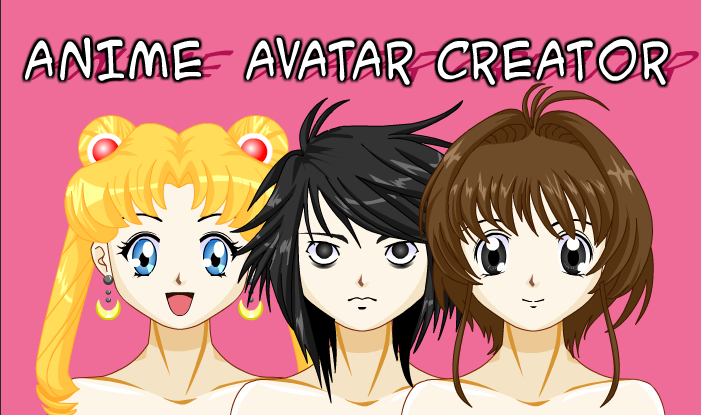 Do you want to create your own avatar but worried how to draw it? Then you are in the right place because today Newzoogle will discuss such android apps that enable you to create your own cartoon avatar. Whatever shape in your mind, you can easily draw it because cartoon avatar creator apps provide you a lot of things to make your avatar according to your choice. You can express whatever you want by creating a funny, serious, wild, sad, stylish and rocky avatar. Your social profile will become beautiful if you put a cute avatar to represent your personality. Although there are a lot of readymade cartoon avatar characters to select from but if you do not like any avatar then feel free to use the best android apps to create your own avatar. These apps can also help you to produce new cartoon avatars for your games.
Below you will find the top avatar maker apps for android:

This app gives you many important things to design your avatar with a variety of hairstyles, hair colors, eyes, eyebrows, nose, mouth, dresses and hats etc. You can change the background and the skin color. There are also many font styles to reveal your emotions through words.

To create the cute avatars is not as much easier as Bitmoji has made. It gives you many beautiful stickers, haircuts, glasses, clothes and many other things to decorate your personal avatar. You can also use avatar emojis to show your feelings to your friends on snapchat and other networks.

If you are really enthusiastic to create your own cartoon avatar then FaceQ is the must have app for you. With it you can mix up different faces with one another to make a new and beautiful cartoon avatar of yourself. You can shape your nose, ear, lips, eyes, hairs and other facial parts to get great compliments from your friends. There are also many cute avatars so you can easily pick up your favorite one.

This avatar maker app enables you to produce fantastic and well dressed cartoon avatar for your social profiles. It gives you various avatar parts to select from and create your own avatar. You can also put it on the app to randomly select the cute parts and combine them to generate a new anime character.
Chibi Me

Chibi Me allows you to draw whatever in your mind. You can utilize different items such as fashionable glasses, stylish caps, glamorous jewelry, latest hairstyles, sparkling eyes and many other things to create beautiful anime. This avatar maker app also lets you to set your cute avatars in different backgrounds.

IMVU Mobile is packed with a lot of amazing features such as you can create your own avatar, stylish anime characters and funny emojis. You can make new friends and chat with them in 3D style. IMVU Mobile also lets you to online buy your favorite items like clothes, shoes and many other accessories. Go to this article to shop the things in low price.

LINEPLAY is a very popular avatar maker app for android. It gives you a complete store to get the things you need to create your own avatar. You can change the face, eyes, nose, hair and many other things of your choice. LINE is also best to chat with people all around the world. You can play games; decorate your chat room and many more.
Why you use the cartoon avatars on your social profile: to hide your identity or to show your creativity? Quickly write a comment to let me know your thoughts.