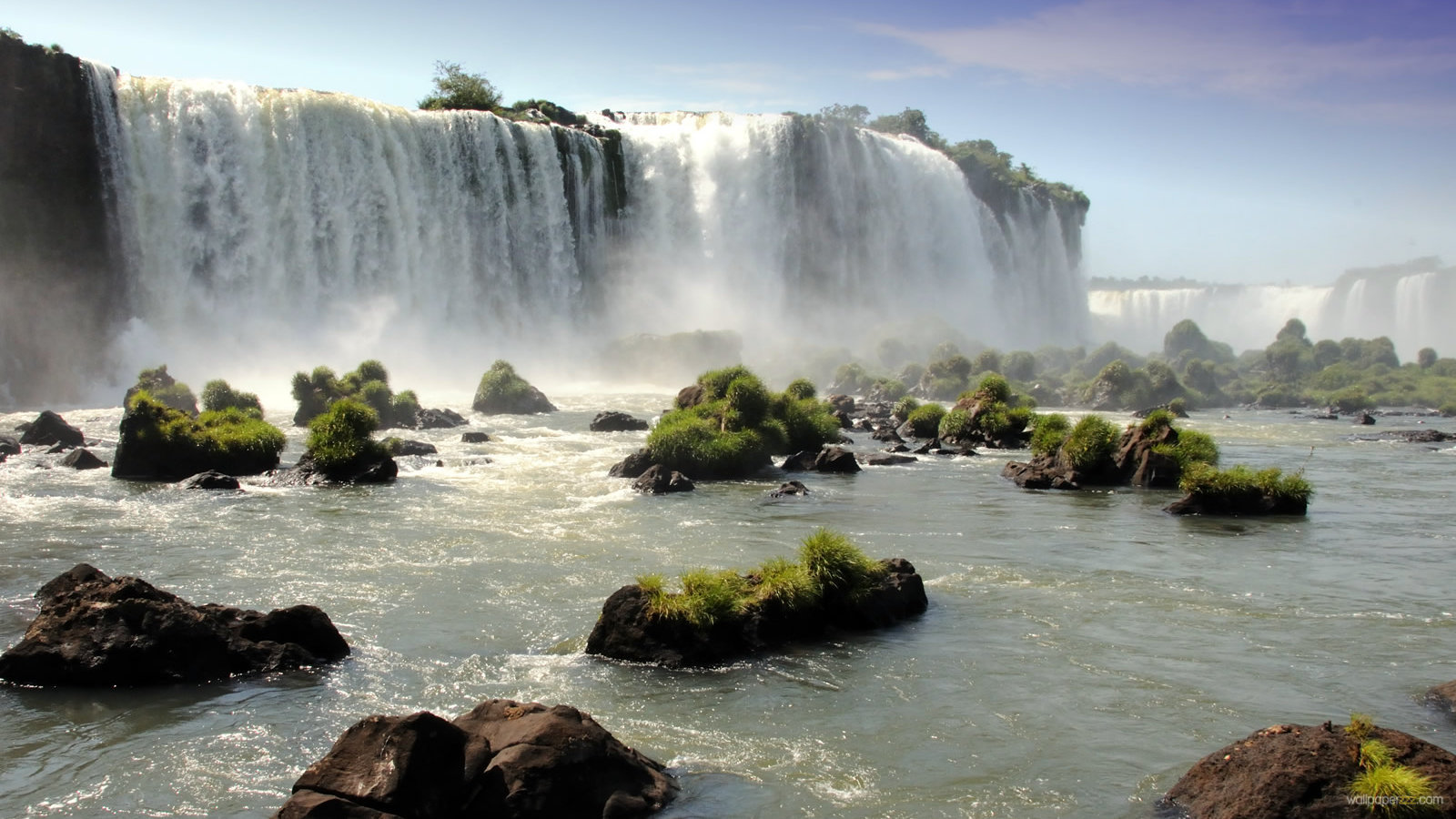 The world is full with wonders and natural phenomenas but the scene of waterfall is really amazing because it comforts your heart, brighten up your eyes, refresh your mind and stir your spirits. Whenever you will see at the gigantic waterfall, automatically you will say "wow" but in case you do not have any chance to visit the waterfall sights then today install the best waterfall live wallpapers on your android and enjoy the natural beauty while sitting at your home. All these apps show you the best waterfall scenes which will take you for a moment in the soothing cradle of nature. You will feel as if you were really standing in front of beautiful waterfall sights and if you had already seen the waterfall beauty then these waterfall live wallpaper apps for android will let you to revive those sweet memories. Each and every app gives you different but HD wallpapers along with unique features. Let's read about them.
Millions of android users have downloaded this app because it has a big collection of moving waterfall pictures surrounded with greenery, huge mountains and rainbow colors. Without worrying about battery, you can use this app as it does not drain your battery. This app also supports 3D animated wallpapers, sleep mode and horizontal orientations.
This app gives you many beautiful waterfall images with amazing effects. You can listen to the forest, bird songs and waterfall sounds. This app lets you to change the waterfall speed, select the cute butterfly and allow the bees and bubbles to move on your screen. You can also break the bubbles with the single touch of your finger.
Most beautiful 3D waterfall scenes are included in this app. All backgrounds are awesome and truly represent the natural beauty in the form of water falling from the mountains, streams, stones and incredible green surroundings. This app also supports the home-screen switching and landscape mode.
This app has numerous waterfall live wallpapers along with sweet natural sounds to chill your mood and to beautify your android device. All waterfall scenes are realistic and differ in variety. You can customize the speed and quantity of water drops. This app protects your battery power.
Get the beautiful and inspiring waterfall photos captured in different colorful scenarios surrounded with purple leaves, green trees, red plants, huge and stony mountains or unbelievable water courses. You can apply parallax and flash light effects on your favorite wallpapers.
In this app, you will find the beautiful backgrounds based on moving trees, clouds, branches, forest, lakes and waterfall scenes. All pictures are amazing and perfectly depict the natural beauty to decorate your home screen.
This app is full of dream images, fantasies and incredible natural sights. You will feel relaxed and for a moment go into an imaginary world. There are giant, wild and frozen waterfalls to let you to admire the beauty of nature.
This app is packed with a variety of cute, romantic and great waterfall scenes from all over the world. All images are full of colors and available in HD quality. This app also supports the horizontal and landscape modes.
This is a customizable android app that does not consume your battery. There are more than 10 animated water themes, HD graphics, ripple effects, rain sounds and waterfall melodies to keep you relaxed and to beautify your screen display.
With a very beautiful interface, this app represents the best animated waterfall wallpapers that you can also save on SD cards.
Which app shows you the perfect Angel falls, Niagara Falls and Victoria falls? Which waterfall scene is your favorite? Remember to give us your feedback.