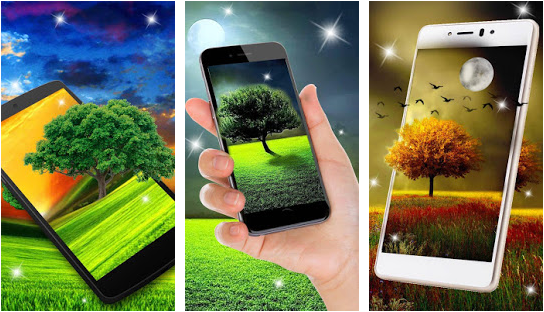 Do you want to keep yourself fresh? Do you want to enjoy the beauty of nature without going outside? Then nature live wallpaper apps are the best choice for you. These apps provide you the most beautiful pictures of the natural scenes like moving rivers, green trees, colorful flowers, bright sunshine, orange sunset, wet grass, singing birds, wild animals, moon lights and much more to comfort your soul. In the company of nature, you will feel relaxed, your eyes will gain power, your mind will become more active and your heart will get enlightenment to easily overcome the stress. In short, your whole body will be in the spell of nature.
In the perspective of technology, nature wallpapers give a great look to your phone's screen. When your friends and any other person will see the natural image on your mobile, it will put the impression that you are a cool, calm, happy and kind person.
So, let's find out which app offers you the best natural sights.
One of the best natural scenes is to view the falling leaves. This app lets you to decorate your home screen with amazing leaves that will romantically move here and there on your screen. You can change the leaves size, from small to big and big to small. Even the number of leaves also depends upon your preference. To get entertained with the beauty of nature, water droplet effect is also included.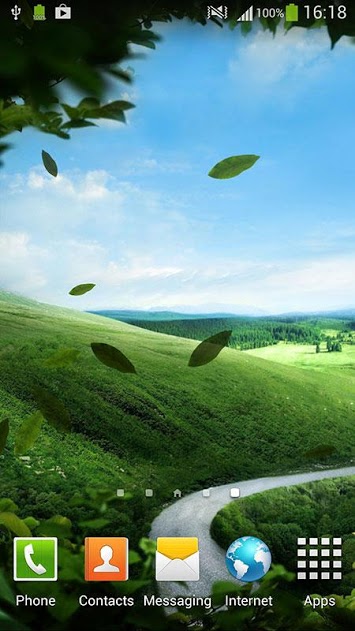 This HD nature live wallpaper app has the pictures of the wonderful natural landscapes like mountains, rivers, clouds, flowers, forest, rainbow and many more. All backgrounds look perfect on tablets and phone as well. You can set them in different orientations. The best feature is that it does not eat your charging.
This app gives you the collection of 25 stunning wallpapers which will look more attractive when you apply different effects on them. For example, you can on or off the live rain, falling leaves, steamy window, lights, touch and water effects on your selected images. These wallpapers are available in all screen resolutions and best to save your battery.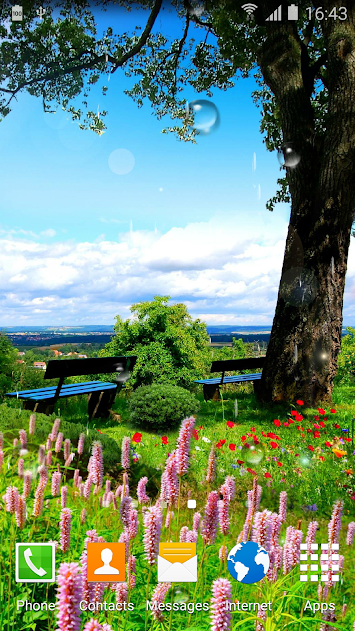 Many gorgeous, animated, 3D and HD nature pictures are gathered in this app. Here you can see the beauty of all seasons such as winter with snow, spring with flowers, autumn with falling leaves and summer with waterfalls. Like above apps, this app also supports the home-screen switching, landscape and horizontal modes. One thing more, this app is not power-hungry.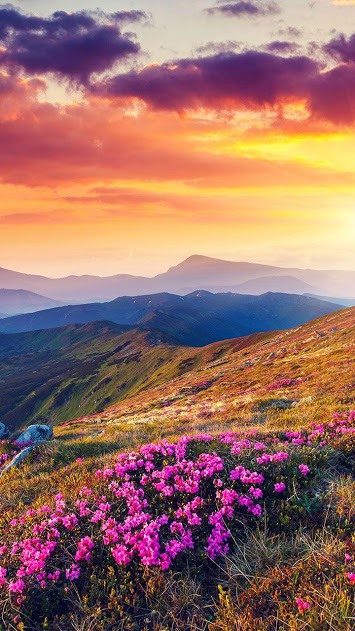 This is a realistic app because it provides you the best wallpapers along with natural sounds of waterfall, raindrops, birds singing and water waves etc. For your comfort, a relaxing piano music is also there to take in the depths of nature. It is also up to you to on or off the sounds as you like.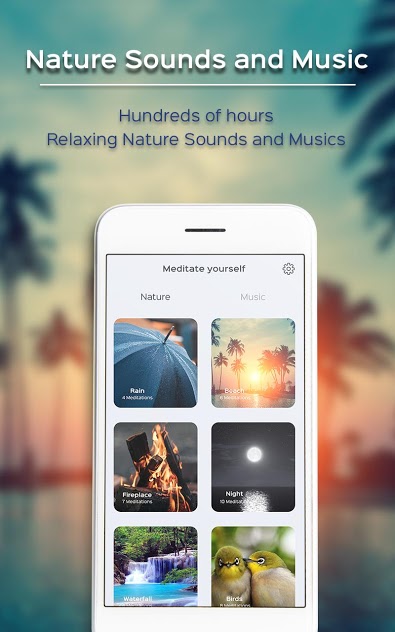 If "Purple" is your favorite color, then this app is for you as it gives you the beautiful pictures of the nature in purple color. There is no greenery. All natural scenes are in different purple shades and look best in horizontal orientation. Sleep mode is also there to protect your battery.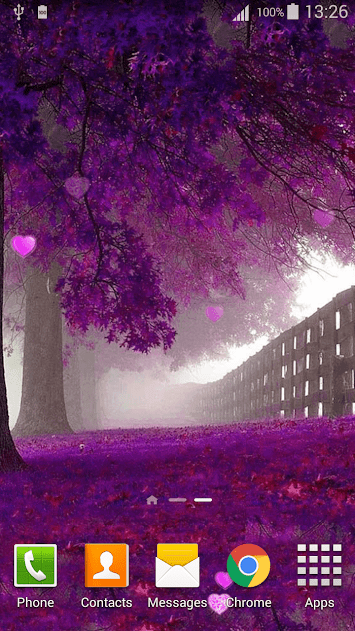 This app lets you to observe the beauty of trees in different scenarios. The cute little birds and romantic particles will float around the trees and in other directions. The flow of particles is controllable. The wallpapers will change automatically even the double tap is also enough for this purpose.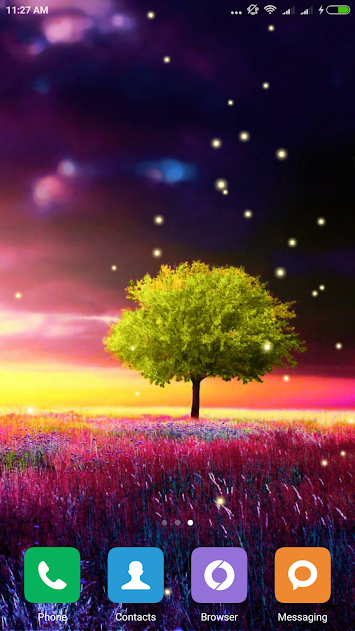 Get more than 10 great photos of nature. All images are in animated form. To increase the beauty, you can allow the colorful fireflies to move on your screen display. You will feel as if you were in fairy land where your all fantasies become true.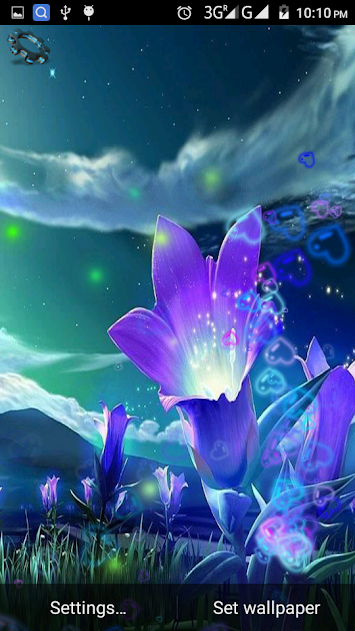 This app has HD pictures that are best to beautify your android and to boost your mood. By watching these 3D wallpapers, you will feel a spiritual pleasure in you. This app takes less space, provides glittering backgrounds and compatible with all devices.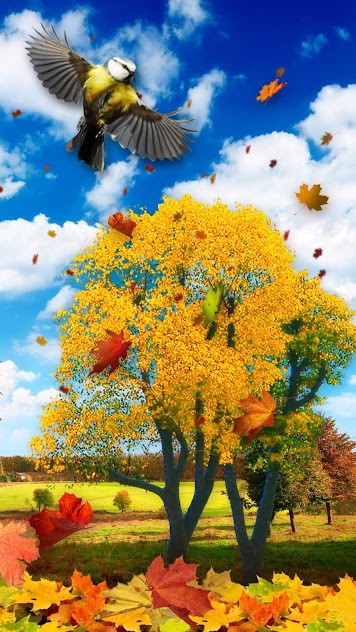 A variety of marvelous scenes are the part of this application. You will enjoy the mind-blowing fall of leaves and colorful flowers. All animated images are best to cheer up your mood and to say goodbye to sadness. This app also allows you to change leaves' speed and their types.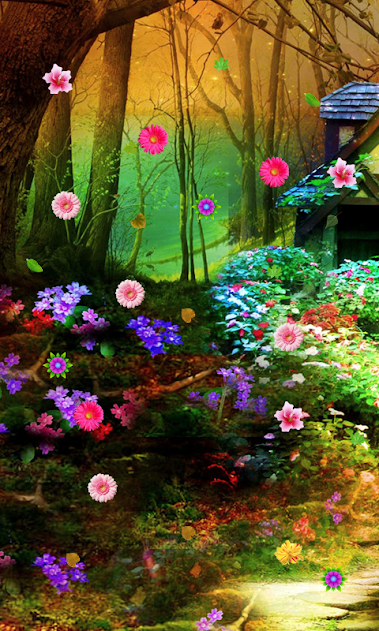 There are also a lot of best wallpapers for android but above are remarkable? What do you think? Which nature scene gratifies you? Share in comments.