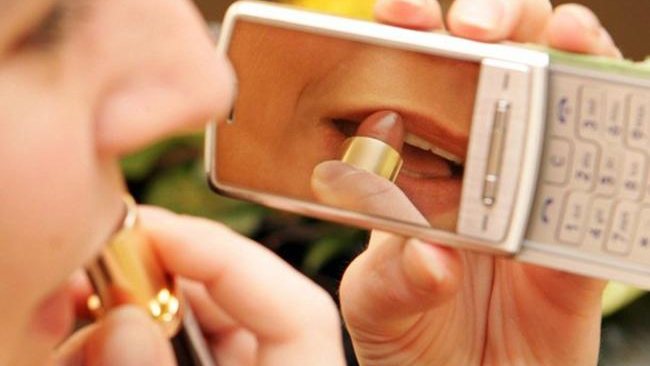 Many fashion conscious ladies love to keep the mirror in their handbags to check their makeup, lipstick and hairstyle. Even the young boys also like to have a small mirror in their pockets to make their look charming and impressive. But sometimes you forget to take the mirror but I know you will never forget to take your mobile that's why Newzoogle will tell you about the best mirror apps for android. These apps will turn your phone into a real mirror so you can easily see your face whenever and wherever you need. Remember, your phone's front camera is needed for the perfect working of these android mirror apps.
There are a lot of mirror apps for android in the Google play store but for your convenience I have collected the top android mirror apps that are not blurry and show you the clear vision even at night.

This is the best mirror app for android because it gives you a perfect mirror to check your look. You can zoom in and zoom out the mirror to closely examine your appearance. This app also allows you to increase the mirror brightness and freeze the pictures to take cute selfies.

This android mirror app provides you a clear mirror to easily see your face as you see in the real mirror. You can use the simple mirror or can frame it with different borders like flowers and other lavishing ornaments. This app also lets you to apply funny effects on your pictures, control the brightness, zoom and freeze up the images.
Best Mirror enables you to have a neat and plain mirror on your phone. You can set the mirror into different stylish frames; adjust the exposure, size, whiteness and quality of the mirror. This app also supports the freeze, horizontal and vertical modes.

This is a very easy to use mirror app for android that lets you to convert your mobile into a mirror. You can zoom the mirror to focus on your lips and eyes makeup. Back-light function, selfie camera and quick image freezing have made this app ever popular among the stylistic android users.

This is the very special android mirror app for all the girls who love to do makeup. You can use the gestures and buttons to control the zoom and exposure of the mirror. This app also allows you to take quick and cute selfies. For best selfie camera apps go at this Android photography category.

This android mirror app is best to turn your mobile into an actual mirror where you can see your overall appearance and reset your makeup. You can adjust the mirror brightness, zoom and freeze your photos. This app also supports the selfie camera to make beautiful pictures.
Do you have ever tried any of the above mirror apps for android? Which one is best for you? Newzoogle is impatiently waiting for your feedback via comments.